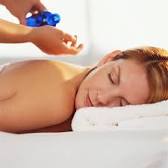 Healing comes in many forms.  For many, healing occurs with education and application of 100% pure grade essential oils.  You may self administer, or come in to receive a gentle and soothing aroma therapy………or both!
You will receive a light application of pure grade essential oils gently rubbed in specific, relaxing and healing motions.  These motions and the treatment are known to initiate relaxation and healing.
A few of the myriad benefits:
Stress reduction
Reduce Pain
Expedite Healing
Relaxing
Ease depression
Disease prevention
Disease reversal
LisaMarie is a Certified Aroma Therapist and Essential Oil Educator. 
Health Credentials:
Certified Holistic Health Counselor  (CHHC)
International Health Coach  (INHC)
Certified Reiki Master & Teacher  (USUI)
Certified Aroma Therapist
Business Credentials:
NYS Licensed Agent: Life, Accident & Health
Bachelor of Science (BS)
Reiki Research Professional:  Center for Reiki Research; Harvard University
Member of: 
Association of American Drugless Practitioners
International Association for Health Coaches
Host: 
Tune In To Wellness Today TV Show