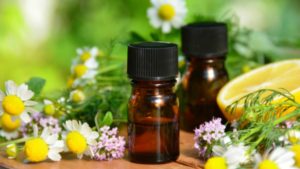 Therapeutic grade essential oils have been used for thousands of years to bring peace, comfort and healing to humans and non-human animals.
Oils are also used to ward off illness, provide energy, enhance foods, clean without toxins & more.
You will learn a myriad of benefits of many oils and how to use them.
Have a headache?  Congestion?  High blood pressure? Anxiety? Pneumonia? Toothache?  or any one of hundreds of ailments/conditions?
Pet and Animal Care:  Essential oils are proven to help heal conditions and illness for dogs, horses, cats and other non-human animals.  Allergies, arthritis, bleeding, cysts, fear, seizures…..and much more.
Reach out to LisaMarie to learn more and be guided well. LisaMarie is an essential oil educator who helps her clients to understand how to use pure essential oils to help heal ailments and/or conditions they have.    
LisaMarie is a gifted healer. 
Health Credentials:
Certified Holistic Health Counselor  (CHHC)
International Health Coach  (INHC)
Certified Reiki Master & Teacher  (USUI)
Certified Aroma Therapist
Business Credentials:
NYS Licensed Agent: Life, Accident & Health
Bachelor of Science (BS)
Reiki Research Professional:  Center for Reiki Research; Harvard University
Member of: 
Association of American Drugless Practitioners
International Association for Health Coaches
Host: 
Tune In To Wellness Today TV Show