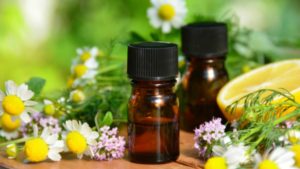 Therapeutic grade essential oils have been used for thousands of years to bring peace, comfort and healing to humans and non-human animals.
Oils are also used to ward off illness, provide energy, enhance foods, clean without toxins & more.
You will learn a myriad of benefits of many oils and how to use them.
Have a headache?  Congestion?  High blood pressure? Anxiety? Pneumonia? Toothache?  or any one of hundreds of ailments/conditions?
Pet and Animal Care:  Essential oils are proven to help heal conditions and illness for dogs, horses, cats and other non-human animals.  Allergies, arthritis, bleeding, cysts, fear, seizures…..and much more.
LisaMarie's work with essential oils. 
LisaMarie educates her clients, and teaches community classes about the medicinal (healing, therapeutic, health-giving) effects of using certified pure grade essential oils and how to best use the oils (topically, internally, aromatically) to receive maximum healing benefits.  Specific oils and specific applications are recommended based on the presented condition.   For example, if someone is struggling from allergies, there are two know oils that provide relief when the oils are applied (topical) on the sinuses and bottom of the feet.  If someone is struggling with the flu, there are 5 known oils that are used in varying ways (topical, internally and aromatically) that will help in recovery.
Additionally,  LisaMarie is a trained and certified aroma therapist who utilizes Dr. David Hill's Aroma-Touch Technique for applying a specific set of essential oil's to her clients for whole body relaxation, health and overall wellbeing.  The aromatherapy treatment is approximately 45 minutes and consists of gentle pressure and movements over the back, head and feet.
LisaMarie Tersigni, BS, CHHC, AADP, INHC
Counselor and Functional Wellness Practitioner
Nutrition Educator, Reiki Master/Teacher, Aroma Therapist
Member: International Association for Health Coaches
American Association of Drugless PractitionersReiki Research Professional: Center for Reiki Research – Harvard University
Host: Tune In To Wellness Today TV
Board Member:  Peaceful Acres Horses
Committee Member:  Beautification Committee, Troy BID
                                        Gala Committee, Troy BID