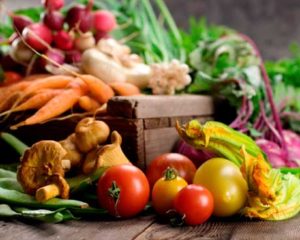 Learn what healthy nutrition really is and how to easily apply it to your daily life.  Receive tips, tools and recipes to help you help yourself and your loved ones eat well….really well……and feel GREAT.
Healthy nutrition will:
Ward off disease
Reverse disease
Help you be fit, energized, strong, and sustainably Happy & Healthy
LisaMarie is a Certified Holistic Health Counselor and Nutrition Educator. She studied over 100 dietary theories, practical lifestyle management techniques and innovative coaching methods with some of the worlds' most renowned health and wellness experts.
A few of her teachers were:
Dr. Andrew Weil, director of the Arizona Center for Integrative Medicine
Deepak Chopra, leader in the field of mind-body medicine
David Katz, director of Yale University's Prevention Research Center
Walter Willett, chair of nutrition at Harvard University
Geneen Roth, best-selling author and expert on emotional eating
Health Credentials:
Certified Holistic Health Counselor  (CHHC)
International Health Coach  (INHC)
Certified Reiki Master & Teacher  (USUI)
Certified Aroma Therapist
Business Credentials:
NYS Licensed Agent: Life, Accident & Health
Bachelor of Science (BS)
Reiki Research Professional:  Center for Reiki Research; Harvard University
Member of: 
Association of American Drugless Practitioners
International Association for Health Coaches
Host: 
Tune In To Wellness Today TV Show