Reiki Treatment with Consult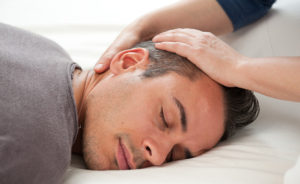 Gentle, hands-on energy healing modality that promotes balance, wellness and healing. Proven to improve most aspects of life, from physical to emotional, mental to spiritual.
Just a few of the many benefits
Relieves Pain
Clarity of Mind
Emotional and Physical Healing
Expedites Recovery: Injuries & Surgery
Wards of Disease
Provide a Positive Outlook/Optimism
LisaMarie has the gift of prophecy, and is a gifted medium.  Her gifts are used to help you heal physically, mentally and emotionally; should you like to hear such messages.  It is your choice; always. 
LisaMarie is a gifted Reiki Master and Teacher who has been providing Reiki healing treatments and teaching Reiki for over 14 years.  In addition, LisaMarie was chosen and participated as a Reiki Research Profession with the Center for Reiki Research and Harvard University. 
Health Credentials:
Certified Holistic Health Counselor  (CHHC)
International Health Coach  (INHC)
Certified Reiki Master & Teacher  (USUI)
Certified Aroma Therapist
Business Credentials:
NYS Licensed Agent: Life, Accident & Health
Bachelor of Science (BS)
Reiki Research Professional:  Center for Reiki Research & Harvard University
Member of: 
Association of American Drugless Practitioners
International Association for Health Coaches
Host: 
Tune In To Wellness Today TV Show