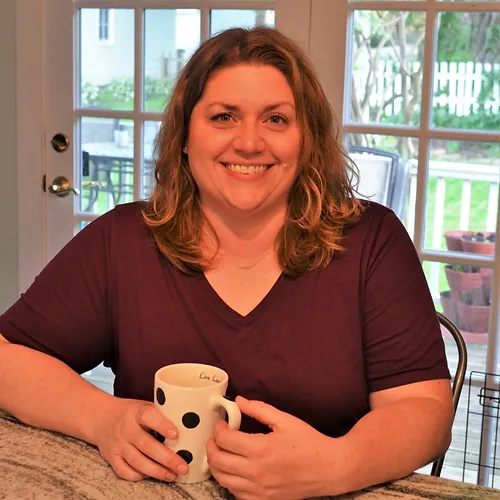 Hi, I am Erica. Creator of AlignedByErica featuring essential oil products intuitively designed for your favorite self care practices. Whether you're an avid yogi, love meditation, prefer journaling, stretching or have a special morning routine, these products are designed to enhance your practice as well as raise your vibration.
A little about me. I've been using essential oils and creating products since 2015. My allergies prevented me from using a lot of store bought products filled with fragrance, so I decided to start making my own. The very first recipe I made was lip balm! I loved creating products for myself so I knew the ingredients wouldn't be harmful to me.

I began teaching about oils, hosting classes and showing others how to make their own oily goodies ever since. After many events, local vendor shows and farmers markets I decided to share my passion for oils in a new way by opening up this shop!
Oils have helped me find a peaceful calm and balance in my life and I'm confident the right blends can do the same for you.

All of my products are created with loving intention and healing energy.
For questions about oils, the products or if I can assist you in determining which product might be right for you, please reach out!
Shop all products here:
http://www.etsy.com/shop/alignedbyerica
Email:Alignedbyerica@gmail.com
Happy Oiling : )